Exclusive Invitation to Showcase Your Brand at OWNERSCLASS
OWNERCLASS is an exclusive virtual marketplace tailored for today's discerning, forward-thinking, leading women entrepreneurs and executives. OWNERSCLASS offers an immersive experience, connecting ambitious entrepreneurs with elite brands seeking to cater to a demographic with a refined taste and high spending power with a purpose and a mission. This is your chance to get in front of ambitious, discerning female entrepreneurs looking for purpose-aligned brands.
Directly Connect with Your Ideal Customers at Our Virtual Branding Bazaar
You offer products/services that empower entrepreneurial women to elevate their personal brands and businesses. You want to connect with this coveted demographic.
This is your chance to get in front of ambitious, purpose-centered female entrepreneurs looking for purpose-aligned brands that can help propel their personal brands.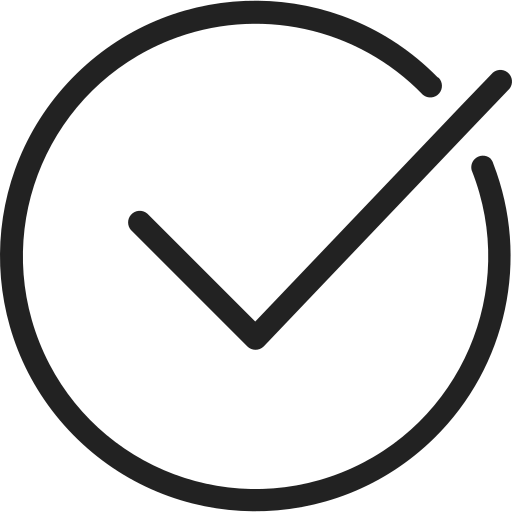 The problem is...
It's challenging to find marketing opportunities to directly reach successful female founders and convert them into loyal customers. You need a way to efficiently showcase your brand to these purpose-driven buyers.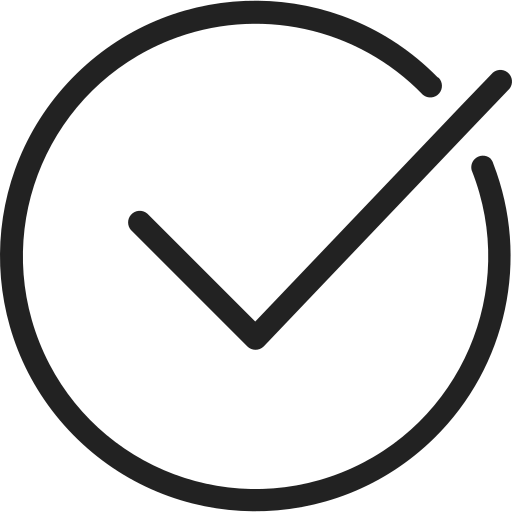 Ads don't work for them
Random ads and weak sponsorships won't convince these discerning entrepreneurs to buy in. And cold outreach is unlikely to convert them. You need a dedicated space to deeply connect with this audience and prove your brand is the right fit.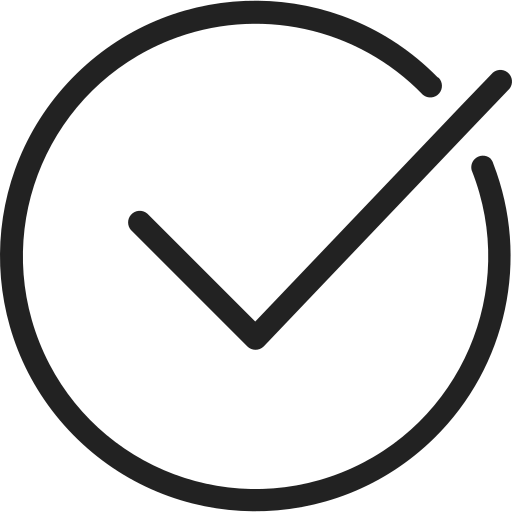 Saturated Offers in the marketplace
Today's saturated market makes it challenging for even the best brands to get noticed. Generalized platforms rarely provide the curated experience you need to connect with high-caliber clients. You seek an environment that resonates with your brand's ethos and positions you for success.
This is your chance to get your brand in front of ambitious, purpose-centered female entrepreneurs seeking purpose-aligned partners.
You offer products or services that empower entrepreneurial women. But you may find it challenging to find marketing opportunities to authentically connect with and convert high-value female founders into loyal brand advocates.
That's why we created the OWNERSCLASS BAZAAR
A Virtual Branding Bazaar that vets and provides access to purpose-driven companies ready to support the women entrepreneurs, and a few purposeful men of today. 
You secure exclusive access to connect with purpose-aligned leaders, executives and founders in one place.

Reach Target Customers
Get exclusive access to a niche demographic of leading women entrepreneurs, curated for their influence and purchasing power. Directly connect face-to-face with your ideal buyer personas in a qualified, concentrated environment primed for engagement and conversions.

Focused attention on your offer
Showcase your brand's unique offerings in a dedicated presentation spotlight, ensuring undivided attention.
Network power access
Network and establish potential partnerships during breakout sessions and personalized convos. Build relationships with founder partners who can organically integrate your brand into their network and recommendations.
VIP expereince & access
Access potential leads and conversions, setting the stage for increased revenue and growth, then immerse your brand in an ambiance of engagement and fun with a live DJ setting the mood, creating an unforgettable brand experience.
What you miss if you don't show up.

Direct access to your ideal audience
Face-to-face access to highly engaged prospects ready to purchase. You lose the opportunity to directly connect with and convert ideal customers.


High conversions and sales volume
Immediate post-event sales and leads. You miss the spike in potential conversions and sales that result from the qualified leads and motivated prospects concentrated in one place.

Brand positioning
Brand awareness and visibility to a key market. You don't get exposure to our highly targeted audience of potential brand evangelists.

Competitive advantage and exclusivity
You lose the advantage of being positioned as the go-to recommended brand, as competitors are not present. 
Step into a realm where every interaction promises value, every brand echoes excellence, and every connection holds potential.
OWNERSCLASS isn't just an event; it's an avenue, a curated experience where each interaction holds the promise to be that pivotal moment. Join us, as we embark on this journey of purposeful expansion and growth.

Want a sneak preview on  one of our partners?
Company : OpED Project
OWNER: Katie Orenstein
Purpose: Get more Women to Write to Change The World (with OpEd's)
RESERVE ONE OF 2 SPOTS FOR THE OWNERSCLASS: AN ICY CONSULTING CONCIERGE BRANDING BAZAAR
This is your chance to get in front of ambitious, high-spending female entrepreneurs looking for purpose-aligned brands.
What happens at the OWNERSCLASS?
The OWNERSCLASS Virtual Branding Bazaar is a one-of-a-kind event experience specifically designed to help your brand directly connect with and provide value to our community of high-achieving women entrepreneurs. The intimate, highly engaged environment allows you to build relationships through multiple formats. You'll present your brand in an educational session and have opportunities to network during the break-out sessions, resulting in quality leads.
Invitation & Registration
Begin your journey to expanded business horizons by accepting an exclusive invitation to OWNERSCLASS BAZAAR. Register your brand/business and prepare to showcase your unique value to a discerning audience.

Preparation & Brand Positioning
Collaborate with our team to craft your presentation, tailoring your brand's message to resonate with leading women entrepreneurs. Position your brand to captivate and engage.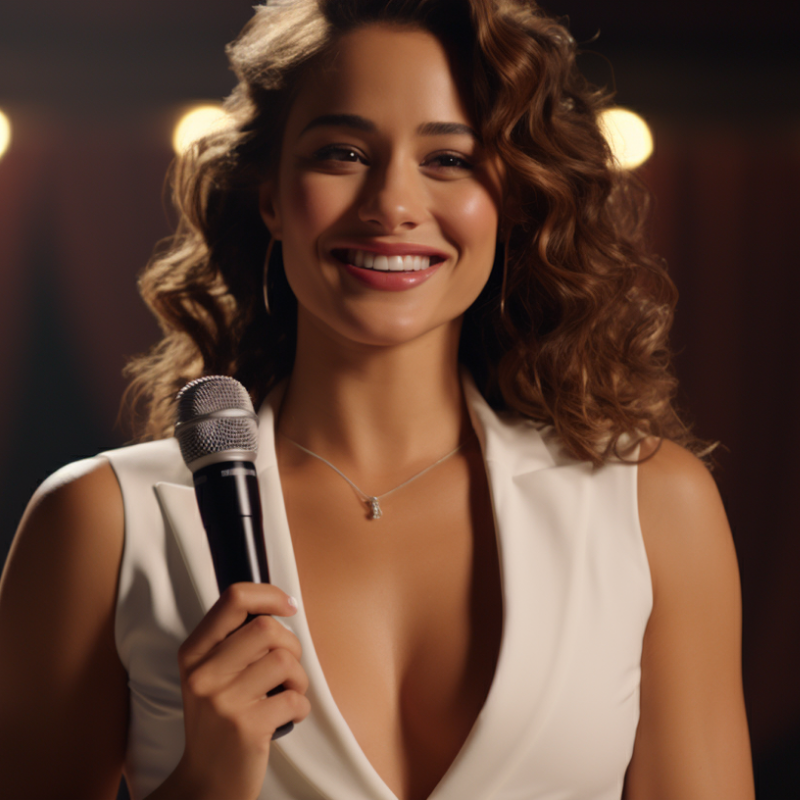 The Presentation
Take center stage and connect with our audience through a compelling presentation. Share your story, your products, and your passion, creating an unforgettable impression.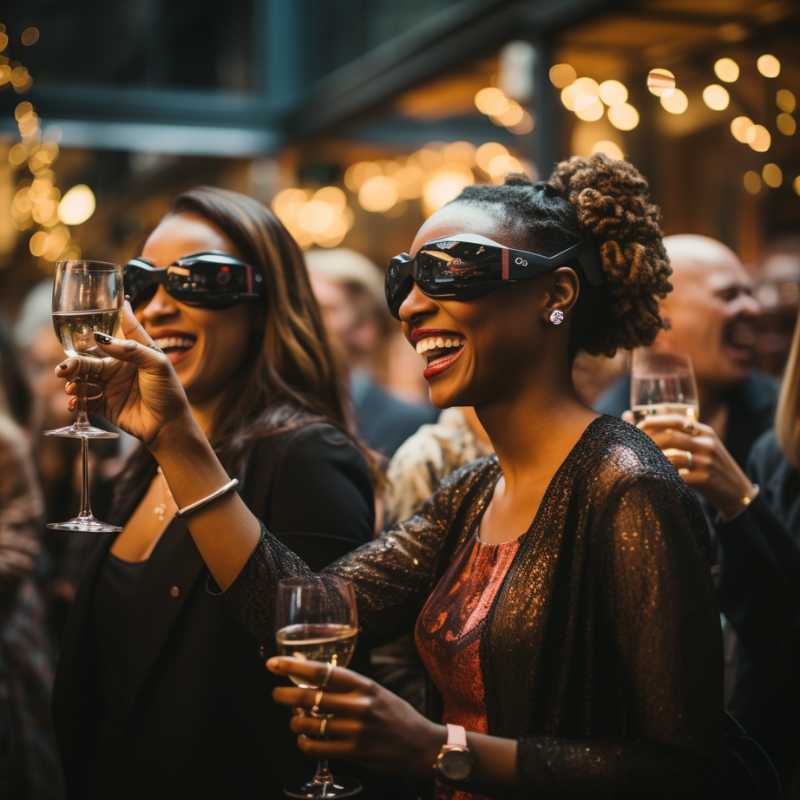 Celebrate & Close
As the bazaar draws to a close, engage with potential clients and partners in breakout rooms, establish meaningful connections, and plant the seeds for future business growth. Toast to new connections made.
RESERVE YOUR SEAT TODAY FOR ONLY
$ 550

 $0
Enjoy a meaningful evening on us!
The benefits you get presenting at the OWNERSCLASS

Reach Target Customers
Present your brand's narrative and offerings to a concentrated audience of purpose-centered and high-net-worth entrepreneurs who are eager to enrich their brands and businesses. We prime them for your engagement and conversions.
Market Expansion
Exposure to a highly targeted, yet expansive audience of potential brand evangelists. Expand your market reach by introducing your products or services to a new, but highly relevant and affluent, demographic.
Exclusive Spotlight
Benefit from exclusive presenting spotlight where you can captivate our audience with the unique selling points of your company. Showcase your expertise and perspectives to establish trust and thought leadership among highly influential attendees.
Strategic Positioning
Position your brand as a leader and innovator in front of a curated group of potential clients and collaborators. Build relationships with founder partners during the break-out sessions. access to partners who can organically integrate your brand into their network and recommendations.
Reserve Your Spot Today and get ACCESS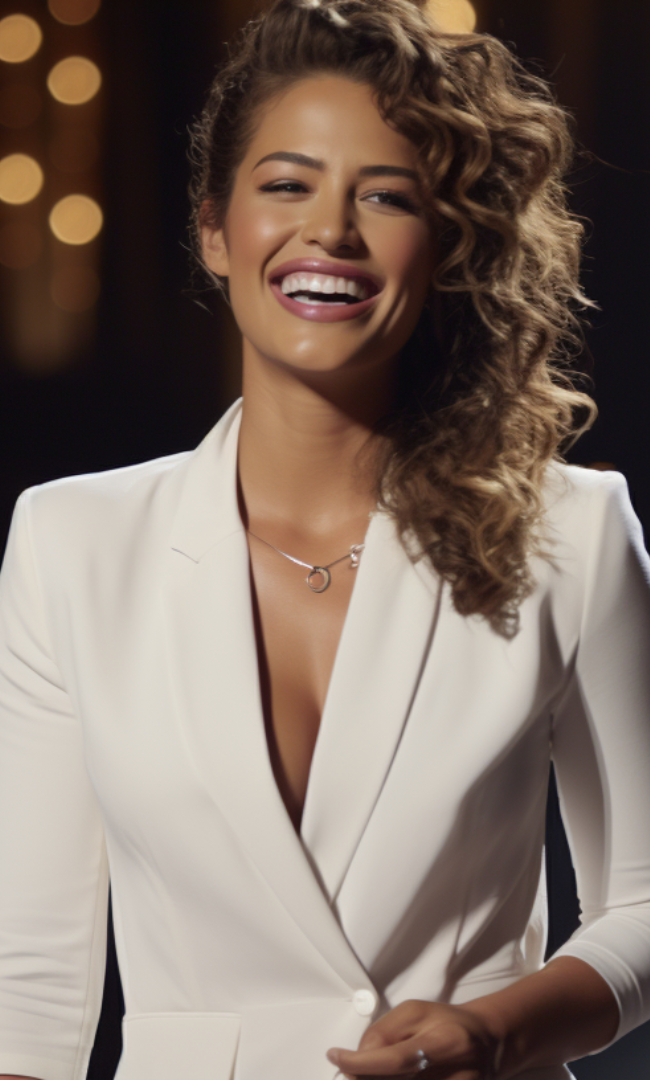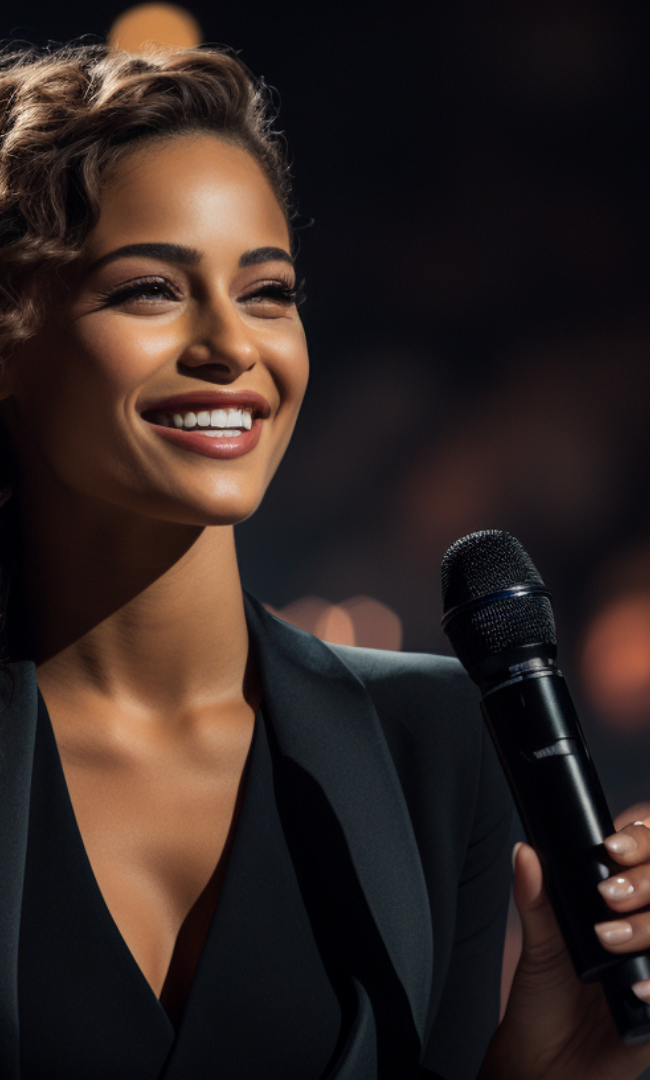 How does the selection process work?
We handpick a small number of brands we feel best align with and uplift our founder community. We select companies based on the uniqueness, quality, and relevance of their offerings to the purposeful personal branding™ journey of our attendees.If chosen, we'll contact you!

Are we required to attend the OWNERSCLASS Virtual Branding Bazaar duration?
While attending the full duration of the OWNERSCLASS Virtual Branding Bazaar is not an absolute requirement, we highly recommend participating in the entire experience to get the most value from the event.
The bazaar is thoughtfully designed to facilitate meaningful connections through different formats and engagement opportunities

What kind of audience will we be presenting to at the OWNERSCLASS Bazaar?
You'll engage with a diverse group of established and up-and-coming women entrepreneurs who value quality, excellence, and are looking for strategic collaborations, products and services that support their purpose and brand growth. Age demographic 25-54, North America, Africa, Europe & the Caribbean. income span – $125k- 850K.
Are there guidelines for the content of our presentation?
Yes, we offer a presentation framework that aligns with our audience's expectations for clarity, relevance, and value. When we approve your spot, we will consult with you on our presentation framework.

Can we offer exclusive deals or promotions at the Bazaar?
Exclusive offers are encouraged to stimulate interest and showcase the unique benefits of your products or services.
Will we receive attendee information for follow-up after the event?
We deeply respect the privacy and preferences of all our attendees. In line with this commitment, we do not share personal contact details without explicit consent. We believe this ensures a trust-based environment for everyone involved in the OWNERSCLASS Bazaar.
However, we are dedicated to fostering meaningful connections. As an alternative, we provide companies with the opportunity to feature in our post-event highlights, which are distributed among all participants. This not only respects our attendees' privacy but also allows your brand to shine within the entrepreneurial community we serve.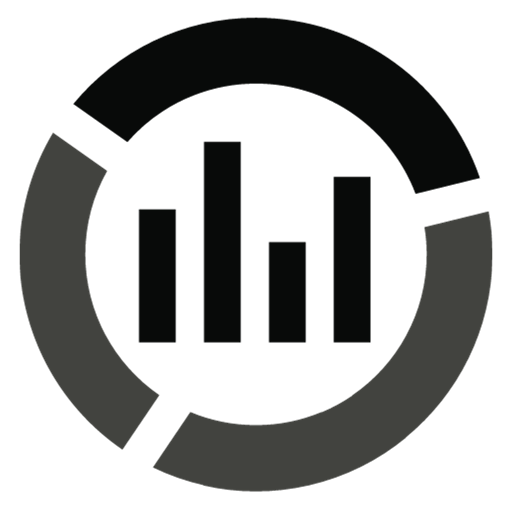 What results can we expect from participating?
Participation in the OWNERSCLASS Bazaar positions you at the nexus of innovation and influence, amongst a community of discerning entrepreneurs. You can anticipate a range of outcomes, including expanded professional networks with high-caliber peers, exposure to forward-thinking products and services, and actionable insights to refine your brand.
Moreover, the experience is crafted to imbue your brand with the intangible value of exclusivity and prestige. While individual results will vary based on engagement and application of the bazaar's resources, the overarching expectation is a heightened brand profile and an enriched entrepreneurial journey.